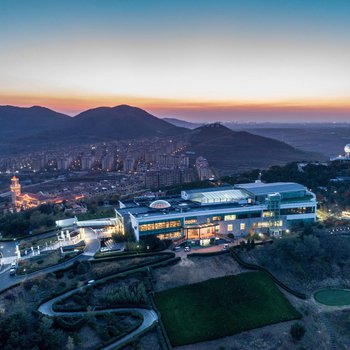 Tiantai Hot Spring Hotel is situated in Jimo Hot Spring Resort area which has mineral hot spring and skiing resort.
The deluxe rooms are all equipped with basic facilities and various recreational facilities like a golf course and club house, ski resort, beach, and villas are available.
The hotel's hot springs contain 38 kinds of minerals. All kinds of spas can be found here - such as Turkish spa and a ladies spa. The ski resort has the runs for beginners and intermediate skiers as well as a special Mongolian Ger (yurt), Mongolian dishes, grass skating and performances.